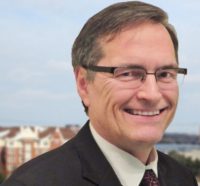 Doug Dixon
M. A. Sc., P. Eng.
Doug Dixon is President and Senior Bridge Engineer at Doug Dixon & Associates Inc. Doug has more than 38 years of Bridge Engineering experience covering every aspect of Bridge Engineering. Doug has worked for all levels of government as well as the private sector. Doug is familiar with P3, design-build and Construction Manager – General Contractor (CMGC) approaches to delivering bridge projects.
Doug is a member of three Technical Subcommittees for the Canadian Highway Bridge Design Code for the development of the 2019 Edition of the CSA S-6. He is Chairperson of Section 11, "Joints and Bearings", and a member of both Section 13, "Movable Bridges" and Section 15 "Rehabilitation". Doug is also a voting member of Technical Committee for the CSA S6 Canadian Highway Bridge Design Code.
Jigish Naik
M. Sc., P. Eng.
Jigish is Partner and Senior Bridge Engineer at Doug Dixon & Associates and has more than 20 years of professional engineering experience in the management, inspection, evaluation, rehabilitation and contract administration of bridges and culverts. Jigish has performed and supervised thousands of bridge and culvert structure inspections in accordance with the OSIM and other evaluation formats (i.e. AASHTO, BIM). Jigish has also managed several inspection, rehabilitation design and contract administration projects that also included emergency bridge repair works of unique nature.
Jigish is often called upon to share his bridge inspection expertise at key industry events including presenting during Bridge Expo organized by OGRA (Ontario Good Roads Association). Jigish has conducted OSIM inspection course for EPIC (Education Program Innovation Center) and also conducted several bridge inspection training workshops on behalf of Ontario Parks Association (OPA) for Park's staff since 2014.